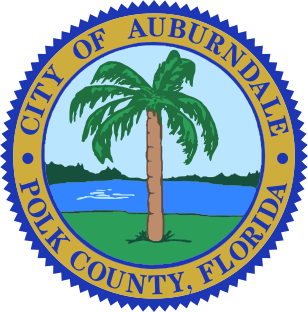 Per the City Charter, "the members of the City Commission must be qualified to vote at city elections and must have resided within the city for not less than one (1) year preceding their nomination or candidacy for the office of commissioner, and shall remain residents of the city for their respective terms of office."
Additionally, "qualifying paperwork includes filing of a petition signed by at least twenty-five (25) persons duly qualified to vote in the election with the city clerk, paying a filing fee, and a statement of residency."
The qualifying period for the 2023 Auburndale Municipal Election is Monday, September 18th, at noon, through Friday, September 22nd, at noon. 
To obtain a copy of the 2023 Municipal Candidate Qualification Packet, and for instructions on submittal – please contact the City Clerk at bhenry@auburndalefl.com, or by phone at (863) 965-5530, Ext. 140.
PLEASE BE AWARE THAT IT IS NOT THE RESPONSIBILITY OF THE CITY CLERK'S OFFICE TO INTERPRET FLORIDA STATUTES CONTAINED WITHIN FLORIDA LAW. FOR ANY INTERPRETATION OF THE LAW OR FOR A LEGAL OPINION, CONTACT THE FLORIDA DIVISION OF ELECTIONS AT (850) 245-6200. 
Candidate Seats Up for Election 
Seat 4, currently held by Commissioner Jack Myers
Seat 5, currently held by Commissioner Richard Hamann