Auburndale Firefighter Honors the Memories of 9/11 Firefighters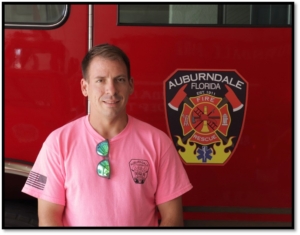 Many of us remember where we were on September 11th, 2001. For Auburndale firefighter Ben Goodwin, he remembers the day clearly:
"I was in third grade; I had heard about the attacks while at school. My family and I had just moved to Florida. Later, my parents explained the gravity of the situation."
That same morning, Stephen Siller had just finished a firefighter shift, and was heading to play golf with his brothers. Soon, his plans changed. He heard a plane had just hit the North Tower of the World Trade Center. Stephen drove his truck to the entrance of the Brooklyn Battery Tunnel, only to find that the Tunnel was closed. Undeterred, Stephen equipped 60 pounds of gear and raced on foot through the tunnel to the Twin Towers. He ultimately sacrificed himself to save the lives of others.
Honoring the memories of the valiant heroes, like Firefighter Siller, who lost their lives on 9/11 was a key motivation for Ben to participate in the annual Tunnel to Towers tribute climb hosted in Tampa this past Saturday, October 21st. The event pays tribute to those lost during the 9/11 attacks. Around 500 participants in the tribute challenge climbed 41 flights of stairs. Ben completed the grueling climb three times. He did this while wearing heavy firefighter equipment (an added weight of 50 to 70 pounds).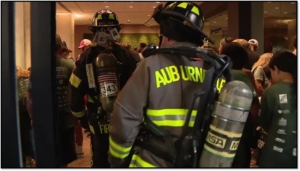 "After the second time up the stairs, I wanted to quit," Ben said. "But on the roof, I spotted my old CrossFit Coach. We started to talk. Then we remembered why we were there. So, together we did another climb."
Carrying not only his equipment but also the memory of the 343 fallen New York City firefighters, Ben paid homage to those who gave their lives on 9/11. On that September day in 2001, FDNY Chief Joseph Pfeifer witnessed the hijacked Flight 11 crash into the North Tower and immediately rushed to the scene. His brother, Lt. Kevin Pfeifer, was also present, heroically scaling the North Tower's stairs to rescue people. Lt. Kevin Pfeifer was last seen helping fellow firefighters evacuate the building before the tower's collapse.
When asked about the legacy of these firefighters, Ben replied: "As a firefighter, our duty is to help. Anyone who does this job prepares for the worst-case scenario. Most people run from danger; meanwhile, we are running toward it. My priority as a firefighter is that everyone is safe."
A community is the sum of those who are willing to serve and protect it. The Auburndale firefighters are dedicated to this. Ben said he wants to leave readers with these words: "I want to emphasize that we are here to help."
"I don't do these challenges for recognition. In fact, I was not expecting an article about my participation in the tribute challenge," Ben said. "I simply aim to be the best husband, the best son, the best stepfather, and the best firefighter that God wants me to be."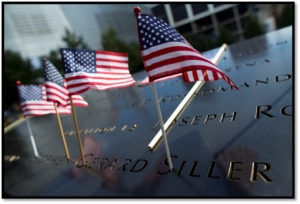 The legacy and memory of heroes like Lt. Kevin Pfeifer, firefighter Stephen Siller, and all those lost on 9/11 is forever preserved because people like Auburndale firefighter Ben Goodwin are dedicated to remembering their sacrifice.
—
Want to contact the City of Auburndale's Communications Office? Feel free to email us at jstarr@auburndalefl.com or call at (863) 837-5101.
Further Reading:
https://www.fox13news.com/news/more-than-500-people-participate-in-tunnel-to-towers-climb
https://www.auburndalefl.com/wp-content/uploads/2022/08/City-Seal-Website-7-22-296x300.png
0
0
Josh Starr
https://www.auburndalefl.com/wp-content/uploads/2022/08/City-Seal-Website-7-22-296x300.png
Josh Starr
2023-10-25 08:37:18
2023-10-25 09:37:27
Auburndale Firefighter Honors the Memories of 9/11 Firefighters