City of Auburndale's Job Opportunities
---
The City of Auburndale is a equal opportunity employer and a drug-free workplace. Full-time employees enjoy 100% health insurance coverage, 100% dental insurance coverage, group vision insurance plan, life insurance, paid holidays, sick/annual leave, general employee pension, longevity pay, police and fire pensions, tuition reimbursement and direct deposit.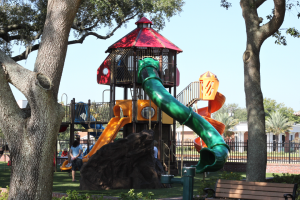 (click position to expand)
Police Officer (4 Open Positions)
Position
Type
Salary
Closing Date
Police Officer
FT
$41,641
Open Until Filled
   Submit Application to Auburndale Police Department
Service Worker I - Utility Billing
Position
Type
Salary
Closing Date
Service Worker I – Utility Billing
PT
$11,617 DOQ/E
Open Until Filled
   Submit Application to Director of Public Utilities at 915 Charles Avenue
Service Worker II - Street Division
TP = Temporary Position Seasonal
DOQ = Depends on Qualifications
Auburndale Police Department Prospective Employees
Police Officer Openings – 4
Click on Police Application – PLEASE READ CAREFULLY the instructions on the front of the Auburndale Police Department Application
City of Auburndale Social Security Number Collection Policy
The City of Auburndale collects your Social Security Number for the following purposes:  employment applications, benefit processing, income tax reporting, employee injury or accident reports, Business Tax Receipt data collection, insurance claims, credit worthiness, identification and verification, and data collection.  Social Security Numbers may be shared with other authorized Agencies.  Social Security Numbers are also used as a unique numeric identifier and may be used for search purposes. For more information on personnel opportunities, upcoming City Commission meetings or any city government issue, please call the City Manager's Office at (863) 965-5530.