The City of Auburndale is organized under the council/manager form of government. The council /manager is a system of local government that combines strong political leadership of elected officials with strong managerial experience of an appointed local government manager.
MAYOR, TIM POSPICHAL
 Tim Pospichal is the owner and operator of Auburndale Parks, Inc., a mobile home and RV community. He moved to Auburndale in 1972 and graduated Auburndale High in 1976. Pospichal is a former professional musician, who traveled the United States from 1979 to 1989. He performed on many television shows, The Grand Ole Opry, at Opryland Park and General Jackson Showboat. He was also a session guitarist and producer from 1989 to 2000. Mr. Pospichal moved to Nashville, TN in 1986 and returned to Auburndale in 2001. In 2011, Pospichal served on the Auburndale Centennial Planning Committee. He is a past chairman of the Auburndale Planning Commission, former member of the Code Enforcement Board, former member of the Baynard House Advisory Committee and Historic Preservation Committee. He and his wife, Marcie, have been married for 29 years.
COMMISSIONER, JACK MYERS
Jack Myers is a longtime resident of Polk County. He graduated from Auburndale High School and Florida Southern College. He has previously served as a Polk County Commissioner for two, four-year terms from 2000-2008. During his tenure on the County Commission, he has served as chairman three times. He has previously served on the Transportation Planning Organization Board, the myregion.org Board of Directors and the Community Relations Advisory Council. He has also chaired the Tourist Development Council and served as legislative liaison to the Polk county Delegation. Myers is a member of the Auburndale Rotary Club, chaired the American Heart Association's 2004 Heart Walk and completed the Central Florida Regional Leadership Academy. Myers and his wife, Karen, have two children.
COMMISSIONER, RICHARD HAMANN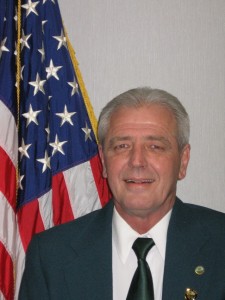 Richard Hamann was first elected to the City Commission in 1991, the same year City Manager Bobby Green was hired. Hamann, who was born in Prairie du Chien, Wisconsin is a 1969 graduate of Auburndale High School. He graduated from the Orlando Barber College and he works at the Please You Barber Shop in Auburndale. Hamann has served on the Commission intermittently since 1991. He is the immediate past president of the Ridge League of Cities. In 2013, he was the recipient of the Ridge League of Cities Nettie B. Draughton Municipal Official Award.
COMMISSIONER, WILLIAM "BILL" STERLING
Bill Sterling was first elected to the Auburndale City Commission in 1995 and was subsequently re-elected, serving as mayor in 2001. He stepped down that year because of the charter provision limiting commissioners to two consecutive terms, but he won a different commission seat a year later and served two additional terms, again as mayor in 2009. Prior to serving on the City Commission, Sterling was a founding board member of the Community Redevelopment Agency. Sterling also served twice on Auburndale 's Community Development Agency board of directors. He and his wife, Jo, have been married since 1975 and they have a grown daughter, Emily.
COMMISSIONER, JAMES "JIM" MOODY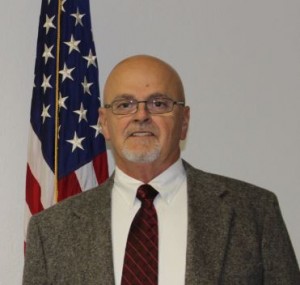 Jim Moody is the CEO and president of Professional Administrators in Orlando and Heritage Consultants in Auburndale. He was elected to fill seat 2 following Vice Mayor Kim Smith's death Nov. 6, 2015. Prior to that, Moody has served on the Commission from 1997-2002. During his tenure he was also elected as mayor from among the commission. Since 2002, Moody served on city boards including the Planning Committee, Community Redevelopment Agency and Pension Board. He also has served on Polk County's Industrial Development Authority and a healthcare oversight committee. Moody has served as Little League and Pony League baseball coach and Senior League football coach. He enjoys hunting and fresh and salt water fishing. He lives in Auburndale with his wife, Donna, and two sons.